Perhaps the wisest of all the berries, the elderberry is a potent little fruit that is commonly prepared into a rich syrup to be used in foods and beverages.
Tiny, deep purple elderberries grow in feathery clusters on shrubby trees throughout much of the United States east of the Rockies, and are known to be toxic when underripe. Elderberries are almost always cooked when used in recipes for this reason, along with their generally bland flavor and seedy texture when eaten raw.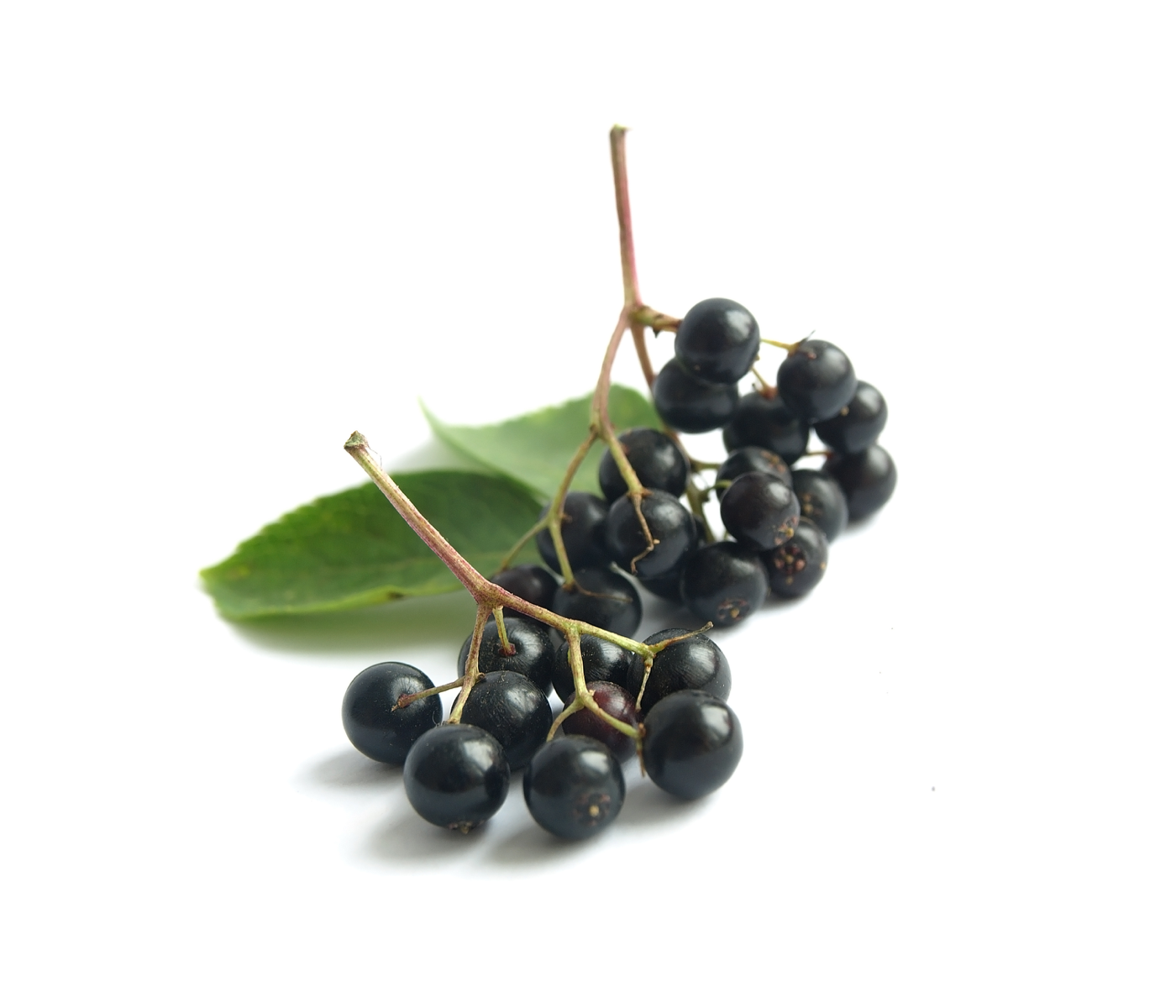 The elderberry is a tiny berry that's often transformed into a rich, potent and delicious berry syrup rather than being eaten raw. Elderberry flavor is known to develop when cooked, particularly to dark purple berries that are sweet and tart like blueberries, and complexly bitter like acai.
While ripe elderberries can be eaten raw, they don't have much flavor and tend to have a seedy texture. Then there's the whole toxicity thing with elderberries. Under ripened elderberries, along with leaves and stems of the plant, contain cyanide (aka, they're toxic).
Elderberry juice is worth the squeeze in part because it's known to be one of the most vitamin and nutrient-packed things you can eat. Prized for their natural immune-boosting reputation, elderberries are often cooked down into a syrup that is used in wellness regimens, tonics and holistic health practices as a delicious way to partake in elderberry's nutrient-dense juice.
Over at FruitStand, we just think they're delicious. The teensy bit of precaution you need to take, along with a little time at the stovetop is well worth the unique and delicious flavor that the elderberry produces in drinks, desserts and savory dishes alike. Once you get it, you're hooked.
Where Does Elderberry Grow
Elderberries are native to North America and Central America. In the United States elderberries grow in dainty clusters called cymes on deciduous shrubs just about everywhere east of the Rocky Mountains. While they're native to a broad area of the US, elderberries are rarely available at scale because of the extra harvesting care that's needed to separate the small berries from their poisonous stems.
When Is Elderberry In Season
Elderberry season from summer lasts through early fall, roughly from July through September in the United States. Elderberry season peaks toward the end of the season, from about mid-August through mid-September.
Whether elderberries are certified organic will depend on the specialty farm where it was produced. At FruitStand, we only partner with the best small farms for exceptional quality of produce. When each harvest is available, we'll tell you whether the fruit is considered organic or conventional.
Still curious about elderberry? Send us your elderberry questions and syrup making videos any time on Instagram @Fruitstandcom!