Yellow Passion Fruit: Currently Unavailable
Shipped direct from Serendib Farms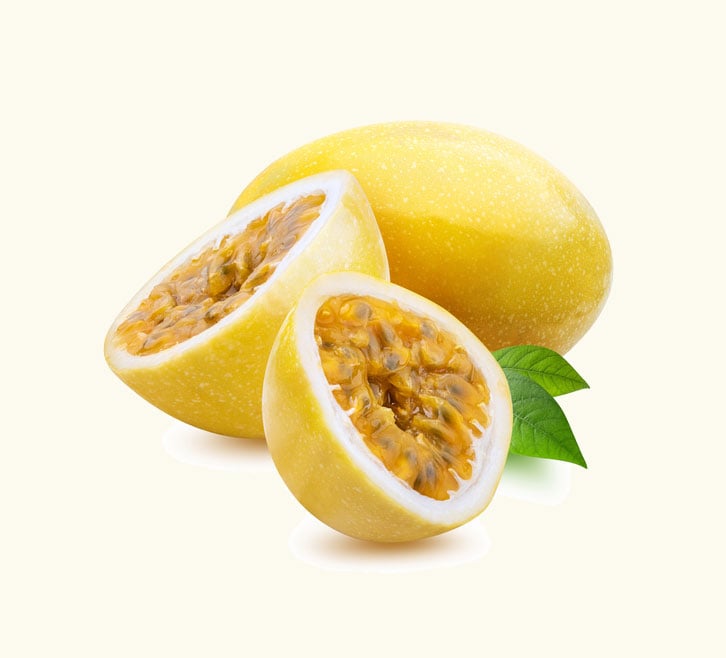 The Harvest
Yellow Passion Fruit
Passion Fruit, also known as Maracuya with the botanical name Passiflora edulis originated in subtropical South America but is now common in most tropical parts of the world. There are many varieties of passion fruit. The ones grown by Serendib Farms are oblong, approximately 3 inches in diameter and are either red or yellow. The jelly-like pulp with numerous seeds has a tangy flavor and can be eaten directly or juiced. Passion fruit juice can be added to other tropical fruit juices to enhance their flavor and aroma.
There are many ways to enjoy this incredible fruit. Here are some of the easiest, most common ways of how to slice a passion fruit:
Slice your passion fruit in half and scoop out the pulp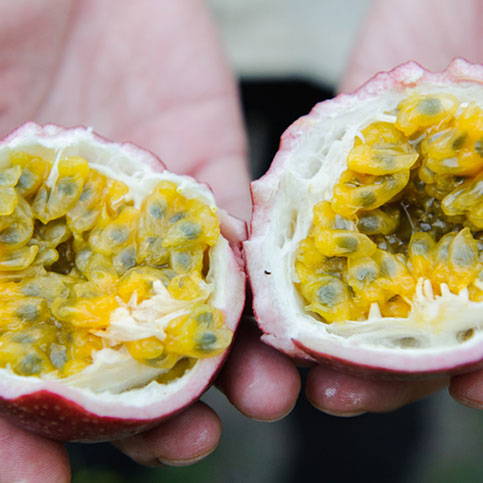 Use your thumbs to apply gentle pressure until it cracks open. Pull apart and scoop out the juice seeds.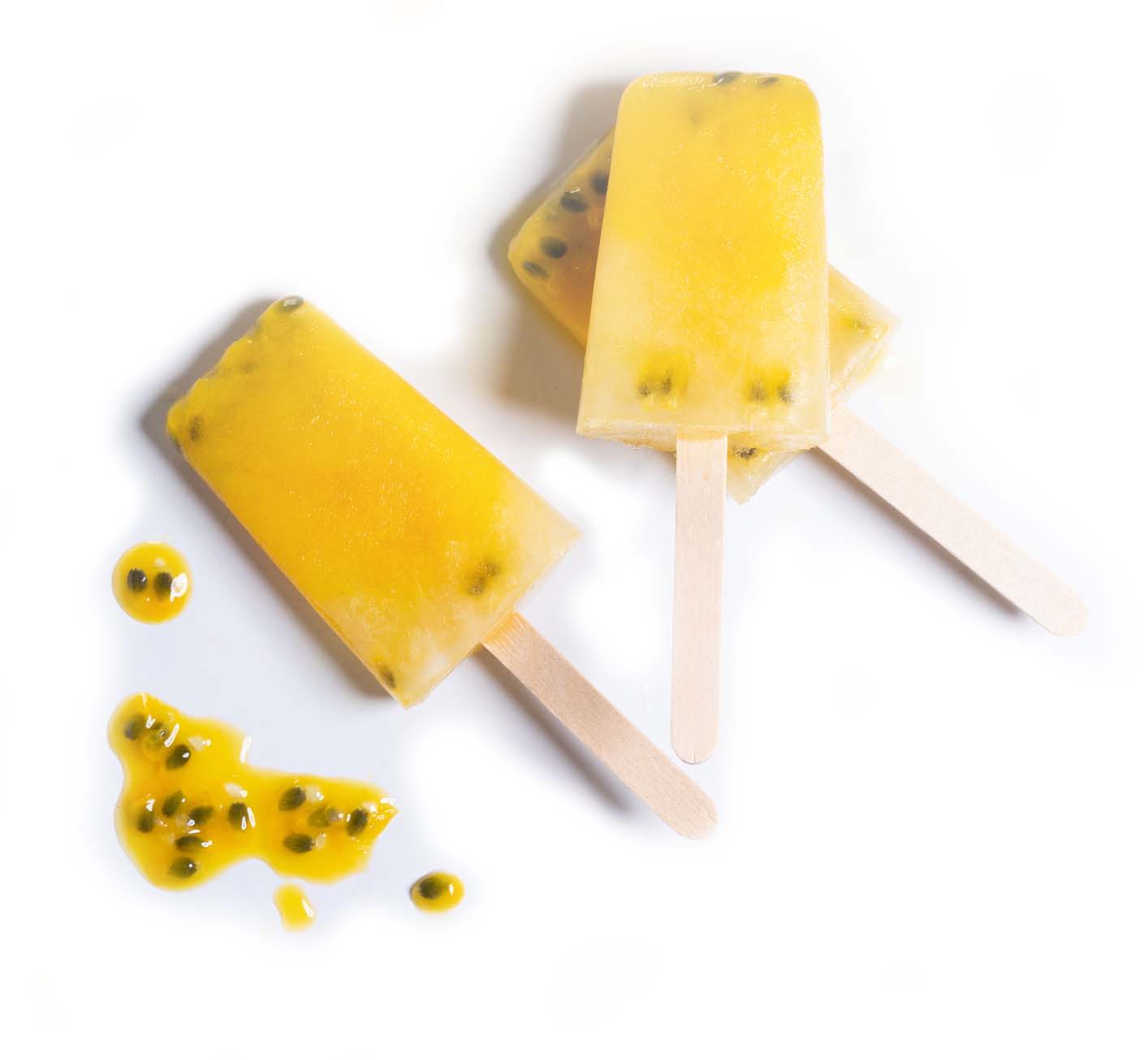 The passion fruit is actually a member of the "berry" family. Passion fruit has also gained popularity because it is a rich source of antioxidants. It also contains significant amounts of vitamins A and C, potassium, magnesium, and calcium. It's also high in fiber, has a low glycemic index, improves sleep, eye health, your heart, bones, anxiety, the immune system and on and on. Heck, it might even help you fly one day, who knows!
How To Keep Passion Fruit

Fresh
The Countertop:
Passion fruit can be stored on your countertop to ripen. You'll know they're ripe when the passion fruit's skin begins to get slightly wrinkled or dimpled.
Refrigerated:
Once ripened, refrigerate passion fruits to keep them fresh for up to two weeks.
Frozen:
Freezing passion fruit is a great option if you want to keep these tropical fruits fresher, longer. It's best to freeze passion fruit pulp, not the whole fruit. To freeze, first, scoop the passion fruit pulp from its peel and place it into a freezer-safe container.
Serendib Farms produces a wide range of exotic tropical fruits for the retail and wholesale market. The 10 acre farm is located in the farming area of Redlands, a short drive from Miami and Homestead. The farm is operated by Wimal & Elita Suaris whose passion for tropical living flourished as residents of South Florida for over 30 years coupled with their roots from Sri lanka and the Philippines.
The Recipes
So Many Ways To Enjoy
Did You Know
Yellow Passion Fruit
Passion fruit has a tropical flavor that tastes sweet and tart with a mild crunchy texture from the edible seeds. They are easy to eat right out of the peel, or by using the juicy seeds in all kinds of recipes. Whether you spell it passion fruit or passion fruit (or even passion-fruit), you're right!